The 10 Keys to Manage & Grow Online Enrollments
Thanks for registering for the webinar we conducted with Brendan Schneider on March 16, 2021.  Please find the recording along with your FREE guide below.
Pease download your free guide as a resource for you to start making changes today!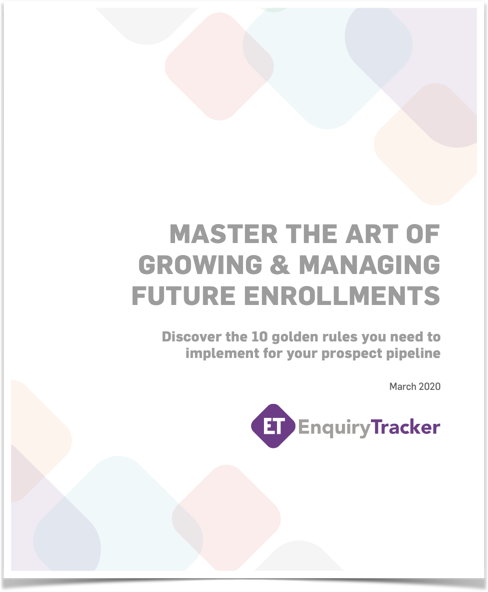 Get your FREE Guide today
If you want to master the art of managing and growing enrollments all the way to admissions, then this is for you. In this FREE Guide you will get all the details on the 10 keys we recommend every school should implement today.
Exactly what to include on your website

How to increase attendance at events

The single best marketing strategy - and its free

The secrets to turn future families in to raving fans

How the right CRM Software can give you those precious hours back every day
Join Our 150+ Satisfied Schools!
Contact us today and we will schedule an online personal demo at your convenience.
© Enquiry Tracker. ABN 41 622 948 734
All rights reserved.